The development of each R.JOHN WRIGHT design starts with a desire to see a human or animal character brought to life in the warm and tactile medium of wool felt or plush. At the R. John Wright design studio in Bennington, Vermont, extensive research of original source material lays the groundwork for the design. The character is sketched in the round in the desired scale. These drawings are used for reference against a preliminary clay sculpture. Once the contours have been established, the clay sculpture is reproduced in hard modeler's wax for final detailed finishing. The wax model is used for the fabrication of multi-part metal molds guaranteeing the accuracy and consistency of each piece in the edition.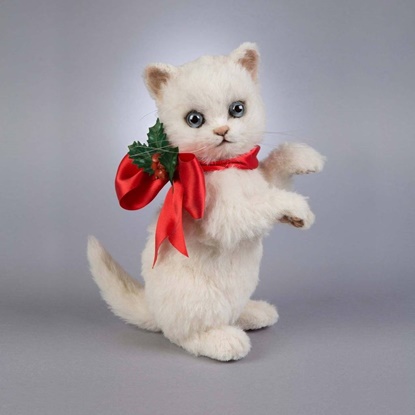 Following in the footsteps of "Snowball" and "Jingles", Holly is the third issue in the "Christmas Kittens" series.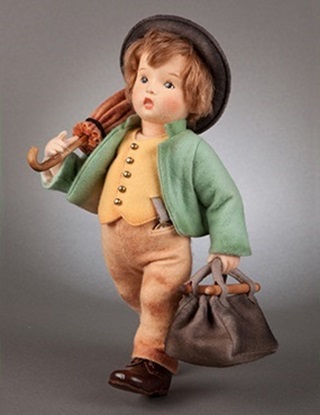 Released in 2013, this is an authorized issue of the Hummel line . Merry Wanderer is 12 inches tall and made of the finest felt, with hand painted features.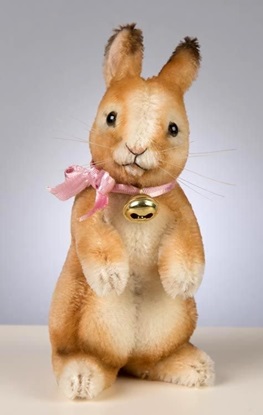 The perfect springtime companion, this little bunny will hop her way into your heart.