The development of each R.JOHN WRIGHT design starts with a desire to see a human or animal character brought to life in the warm and tactile medium of wool felt or plush. At the R. John Wright design studio in Bennington, Vermont, extensive research of original source material lays the groundwork for the design. The character is sketched in the round in the desired scale. These drawings are used for reference against a preliminary clay sculpture. Once the contours have been established, the clay sculpture is reproduced in hard modeler's wax for final detailed finishing. The wax model is used for the fabrication of multi-part metal molds guaranteeing the accuracy and consistency of each piece in the edition.
Created in the form of a mouse and true to his name, Tom Thumb was only the size of his father's thumb. Here, R John Wright has created him in the image of a mouse, completely handmade and limited to only 150 pieces;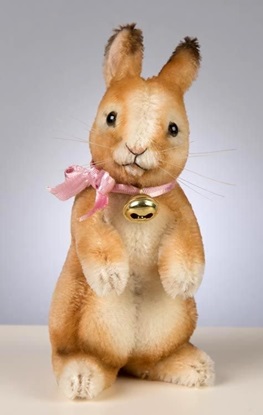 The perfect springtime companion, this little bunny will hop her way into your heart..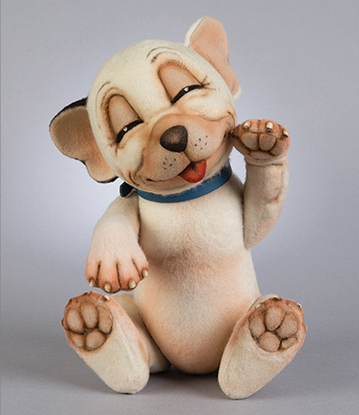 We are pleased to present"Bonzo™" - the famous dog character created by talented artist George E. Studdy in 1922. The Premier edition of Bonzo from R. John Wright is based closely on the original Studdy drawings from the 1920's.