For almost 100 Years the Madame Alexander Doll Company has created beautiful, collectible dolls.  The design, detail, assortment and pricing of these lovely dolls surpasses all other brands.  Categories including Internationals, Storybook, Special Occasions, and Americana offer the collector a wide variety of choices.  Currently they include 8 inch (20 cm) and 10 inch dolls (26 cm).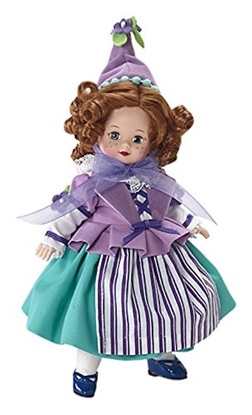 The 8 inch Flower Munchkin from Madame Alexander's Wizard of Oz series is new in 2015.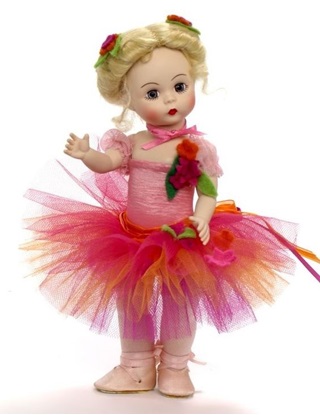 Madame Alexander created this Festive Ballerina in an array of pink, red, and orange colors.