So Sweet, So Real, every little (and big) girl wants their very own baby doll that resembles a real baby. These babies are designed for ages 10 and up.
Charlie is So Truly Real at 22 inches long, crafted entirely in silicone vinyl and is anatomically correct.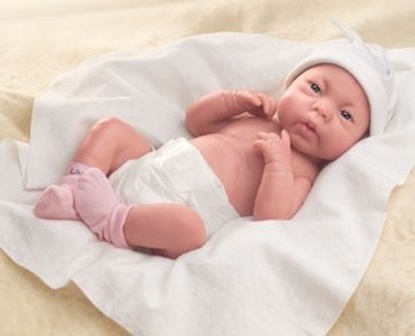 A Lovely Gift is Lauren is a realistic reborn preemie baby doll sculpted in Real Touch silicone-vinyl by Tinneke.