Made in Spain, Berenguer dolls are award-winning, lifelike baby dolls that resemble real-life babies. Girls of all ages have enjoyed these dolls for over 50 years because they are made with such attention to detail, offering beauty and imaginative fun.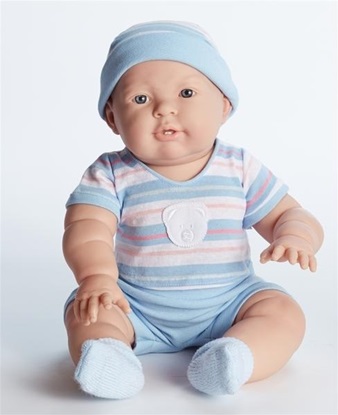 At 18 inches long, this adorable baby boy is ready to explore the world around him and have new adventures!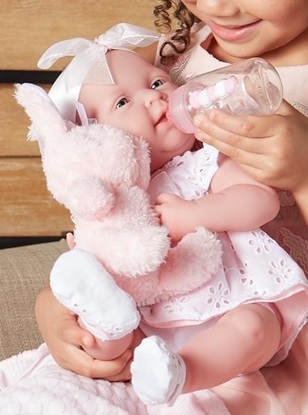 If you're looking for baby dolls that look real, search no further than Berenguer Boutique. With an intricate European design, these dolls are truly real lifelike baby dolls with the most expressive faces. Made in Spain, all of our dolls are sure to have the highest possible quality for a beautiful addition to your collection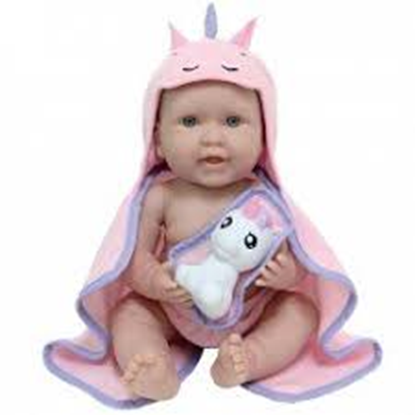 This sweet little baby girl is ready for her bath, complete with a unicorn themed towel and a little unicorn bath toy.