The Adora Baby Dolls are ofter the first doll purchased for a child.  They all have a light baby powder fragrance, many are lightweight and machine washable, and with their cloth bodies they are so appealingly huggable.    They are also very affordable and have accessories available separately to maximize their play.  Adora...Spreading love and joy is never more true than with these babies.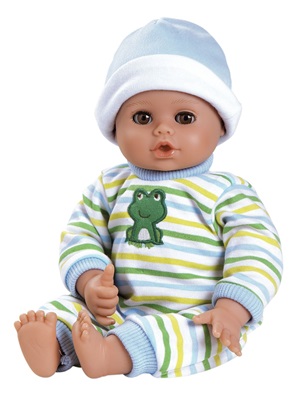 Little Prince is the perfect first baby doll with a fresh baby powder scent and weighing only 12 ounces. He is machine washable.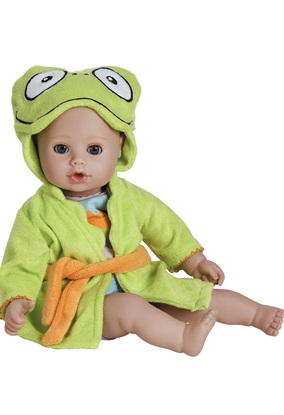 BathTime Baby Frog can be played with in the pool or bath tub and has a quick-dry body.